Typhoons are part of the lives of every Filipino. Year after year, several typhoons visit the Philippines and there are many challenges that come with these. Although school is often suspended during strong typhoons, work for many people often goes on as usual. For many office employees, this means going to work regardless of whether you live in a flood-prone area or you will have to go through flooded areas. Commercial districts such as the
Makati cbd
and the Ortigas business district are as active as usual even during typhoons.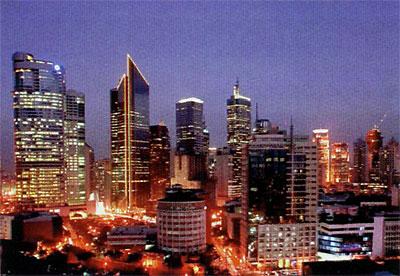 If you are one of those who are expected to report for work in
Makati
, Manila
,
or anywhere else even during a typhoon, it is important to make preparations and observe safety precautions. Below are some tips for office employees during typhoons.
Do not leave unless you are in danger of losing your job. Needless to say, do not let yourself be pressured to go to work amidst strong winds and rains outside. If you are hesitant about going to work because of the weather conditions outside, then let your office know about it. If it will only count as an absence then take the leave whether it is paid or not. The stress and possible difficulties you may encounter are not worth the pay you will get.
Be ready with your umbrella, extra clothes, and extra footwear. There are times when you might already be at the office when the rains start. This means going home while there are strong winds and rains outside. You need to be ready to face this kind of weather with an umbrella, a raincoat, extra clothes, and extra footwear. Keep a set of these rain gears among your things at the office.
Bring a few snacks and small bottle of water with you. If there is a typhoon coming, make sure you have snack such as crackers and a small bottle of water with you wherever you go. This will prevent you from going hungry in case you are stranded somewhere for a longer period of time such as in heavy traffic or while inside the MRT.
Keep yourself informed. Being in your workplace is no excuse to be uninformed about weather conditions. With the popularity of smartphones, getting such information is so much easier than before so take advantage and make sure you are updated on weather news.
via:http://63realestate.wordpress.com/2013/12/16/office-employees-during-typhoons/